About Stardust
Stardust Social Casino – a galaxy of fun!™
Stardust, Las Vegas' most famous casino is back!!! Boyd Gaming, one of the world's leading casino operators, is proud to offer you the opportunity to
play many of the same games that are on the floor at Boyd casinos FOR FREE
. Stardust offers authentic Vegas slots: math models, reel strips, imagery, sounds, music, and name brands. One spin and you will know the difference!
Stardust Casino brings you:
Vegas slots right from the casino floor!
Free bonus slots coins EVERY day!
New free slot games added regularly!
Play slot games with huge JACKPOTS and exciting Wins!
Win thousands of FREE virtual bonus coins with the Daily Wheel and Hourly Slot bonuses!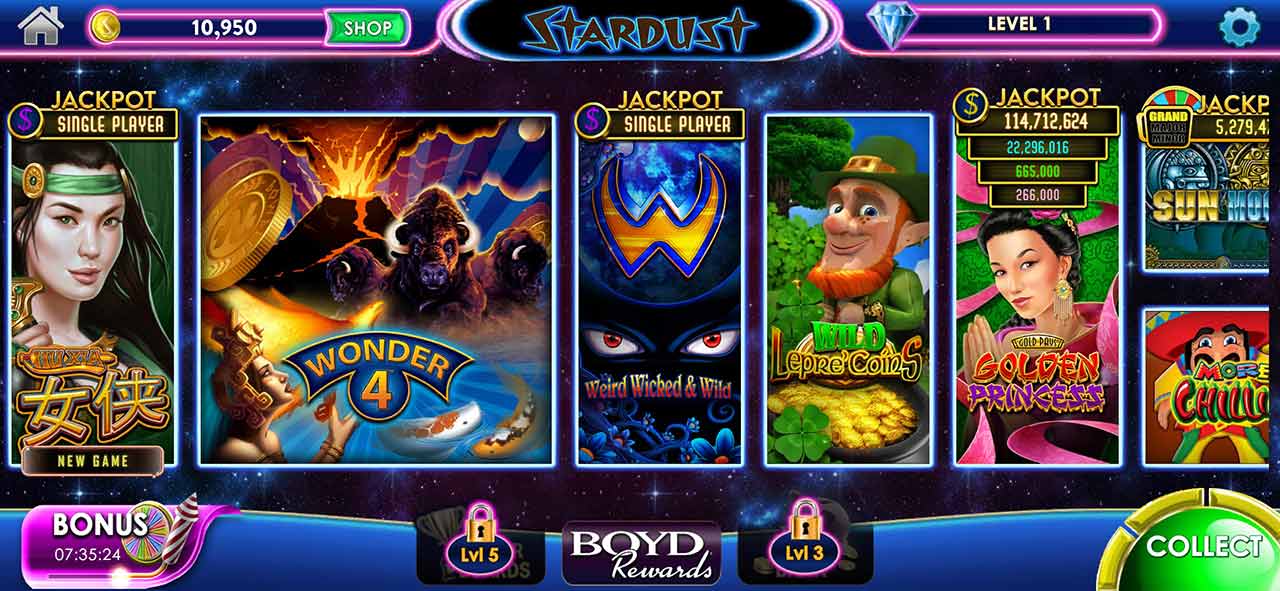 Not only are Stardust games FREE-to-play,
but members of Boyd Gaming's loyalty program, who link their accounts may also earn Boyd Points and Tier Credits
for in-app virtual coin purchases that are redeemable at most Boyd Gaming Properties! Learn more by visiting the
Boyd Rewards Member Benefits page
.
New users get 10,000 virtual coins
just by signing up! And there's more! Every eight hours you'll have the opportunity to spin for a Rocket Bonus virtual coin award; which gets bigger and bigger each consecutive day that you play. Come back to the game every three hours to receive even more FREE virtual coins. Just log in to collect!
There is no other social casino that can offer you the fun and benefits of the Stardust Social Casino. If you are and an eligible member of Boyd Gaming's Boyd Rewards player loyalty program, you'll also earn Boyd Points and Tier Credits associated with your in-app virtual coin purchases!
For every $1 of in-app virtual coin purchases eligible Boyd Rewards players earn
150 Boyd Points and every $5 of purchases earns 1 Tier Credit
When the iconic Stardust made its debut in 1958, it held the title of the world's largest casino. Throughout its remarkable and storied history, Stardust offered a dazzling variety of Vegas glitz, glamour, and gangsters. The Stardust was the home of the scintillating Le Lido de Paris burlesque show, the stage where Siegfried & Roy first headlined, and the story behind the story of Martin Scorsese's movie "Casino"!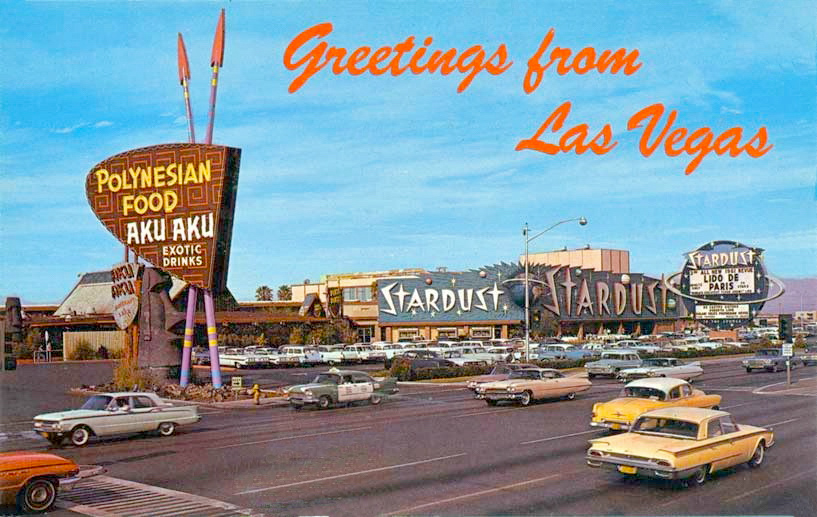 Play the hottest FREE Vegas slot games
Experience 50 Dragons with lightning-fast Jackpots, Free Games
Become a Greek God with the Wings Over Olympus slot game
Sure 'n begorrah! Wild Leprecoins will have you finding the pot o' gold
Lucky 88 will bring you a fortune of fun
Spice things up with MORE CHILLI slots
Unearth Cleopatra's fortunes with the Queen of the Nile slot
Taste your winnings with our sweet Golden Peach slot
Plus: Sun & Moon, Stack of Gold, Fire Light, Tigress, Phoenix Fantasy, Pompeii Deluxe, Mammoth Thunder, Wonder 4 and so many more from the world's top slots developers!
Players are awarded virtual coins every three hours
– just log in to collect! Get even more with a spin of our
Wheel of Fun
. Extend your playtime by purchasing one of the many virtual coin packages. You will also earn Stardust VIP points to level up in the game which will make you eligible for special in-game offers.

Add some Vegas glitz and glamor to your mobile device; download Stardust today!
For all of the latest updates and special offers, check out the Stardust Facebook Fan Page and follow us on Instagram!





Got a question? Need assistance? Check out the Frequently Asked Questions or visit Boyd Rewards at any Boyd Gaming casino. Our trained staff is standing by to offer help with downloads, connecting & understanding loyalty benefits.

Ruby Boyd Rewards players are only eligible to earn Tier Credits for in-app virtual coin purchases. Sapphire and above Boyd Rewards players may earn Tier Credits and Boyd Points for their in-app purchases. Boyd Rewards program rules apply. These terms are subject to change.

NOTE: an eligible Boyd Rewards player is one who is at least 21 years of age and completed the Boyd Rewards sign-up process by verifying their identity with a valid, unexpired government-issued photo ID. Persons who have opted into any gaming regulatory or Property self-limit or self-exclusion program or have been excluded by a government program or agency or by Boyd Gaming are not eligible to participate. Please check with Boyd Rewards at your local Boyd Gaming property for further clarification.